By default, your sheet will be set to the "Free Size", which means that your sheet will expand to the size of whatever you create. If you have a set size in mind, change your sheet size from free to the option that best suits your needs.
To change the sheet size settings, go to the Setting menu (1), click on the current size settings (2) and select the size that you want the sheets to be from the menu (3).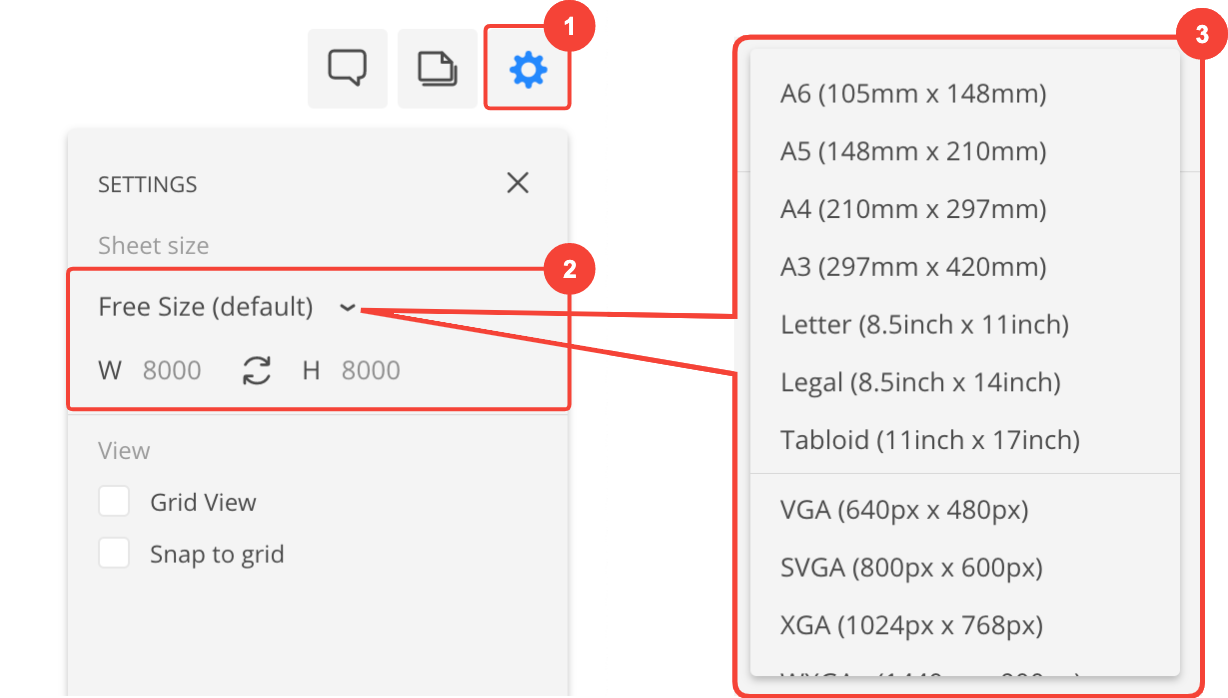 If you select "Custom", you can key in the width and height options yourself by clicking the number box.