If you ever need to add objects to your diagram, the Shapes library is the perfect place to find the shapes you need to complete your project. You can find it in the main menu on the left-hand side of your Cacoo Editor:

When you click on this icon, the Shapes library will pop up with shapes organized into diagramming categories. If you're not sure what category the shape you're looking for falls under, you can search for the shape you want from the Shape search bar:
Your most recently used Shapes will appear under the "Recent" section so that you can easily access them again.
Once you have found the Shape you want, just drag-and-drop it onto the target sheet.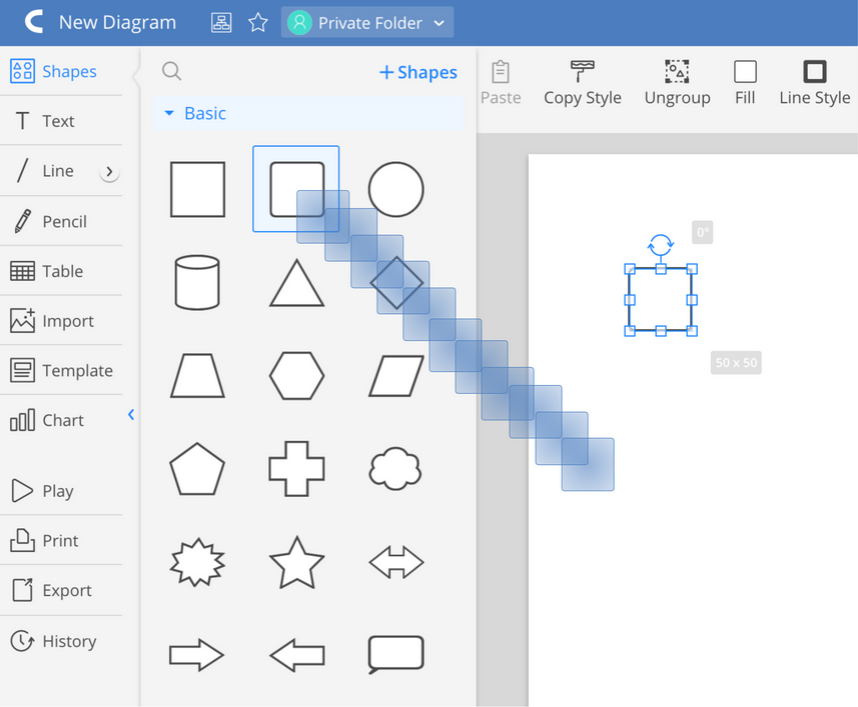 Shape size can be changed by clicking a corner and dragging. Keep SHIFT press to maintain all Shape dimensions while you resize it.
Shapes can be rotated by clicking the rotate icon above the shape and dragging.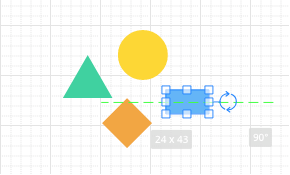 Related articles: