Link to external resources or create a sophisticated way to flip through a multi-sheet diagram using Links.
To activate this feature, click on a Shape, Text box, Table or Chart. You will see the Link icon appear at the editor menu.

Clicking the Link icon will open a link setting menu with two tabs: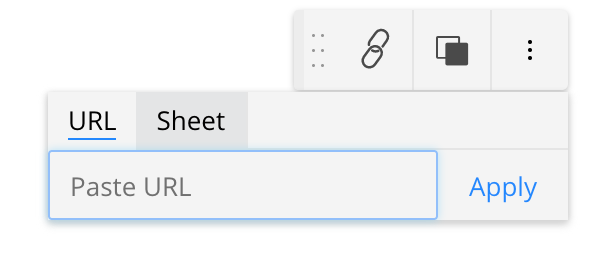 1. URL - paste the external URL that you wish to linked them to.
2. Sheet - when you click on the Unlink sheet, a drop-down menu will prompt which allows you to link the object to a selected sheet within the diagram.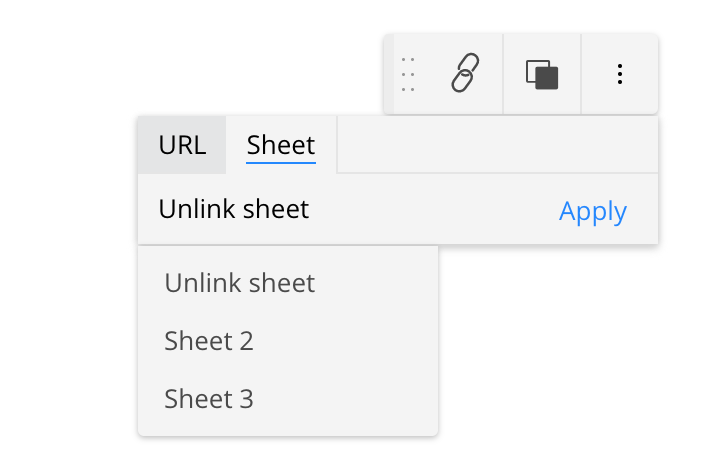 Linked object
All linked objects will have a link icon appear on the bottom right of the object. To access the link, click on the link icon and click on the link.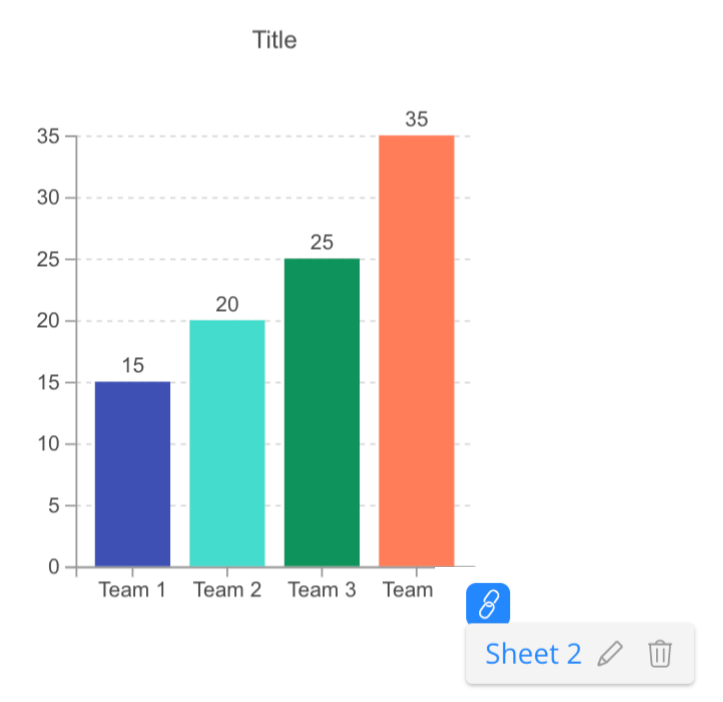 To amend the link, click on the pencil icon.
To delete the link, select the bin icon to remove the link.
Notes:
- To link an object to another diagram, use the "URL" function.