Select "Manage Members" from the global drop down menu.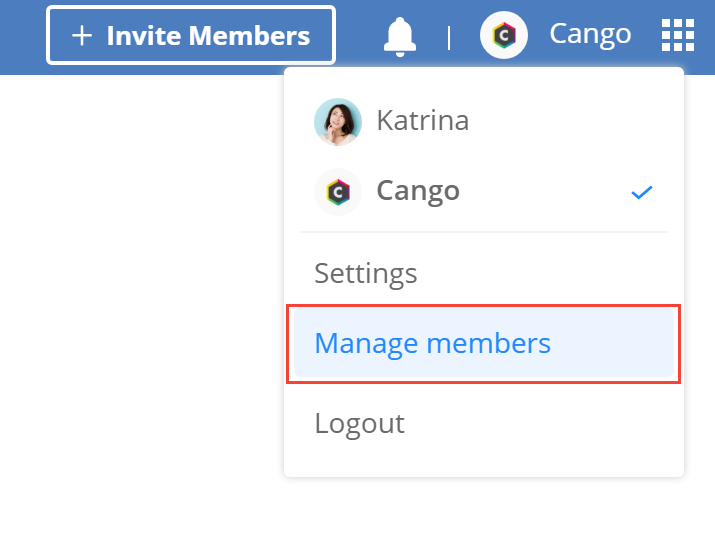 View all teams and members in the Member Management page. Administrators can activate and deactivate users from this page.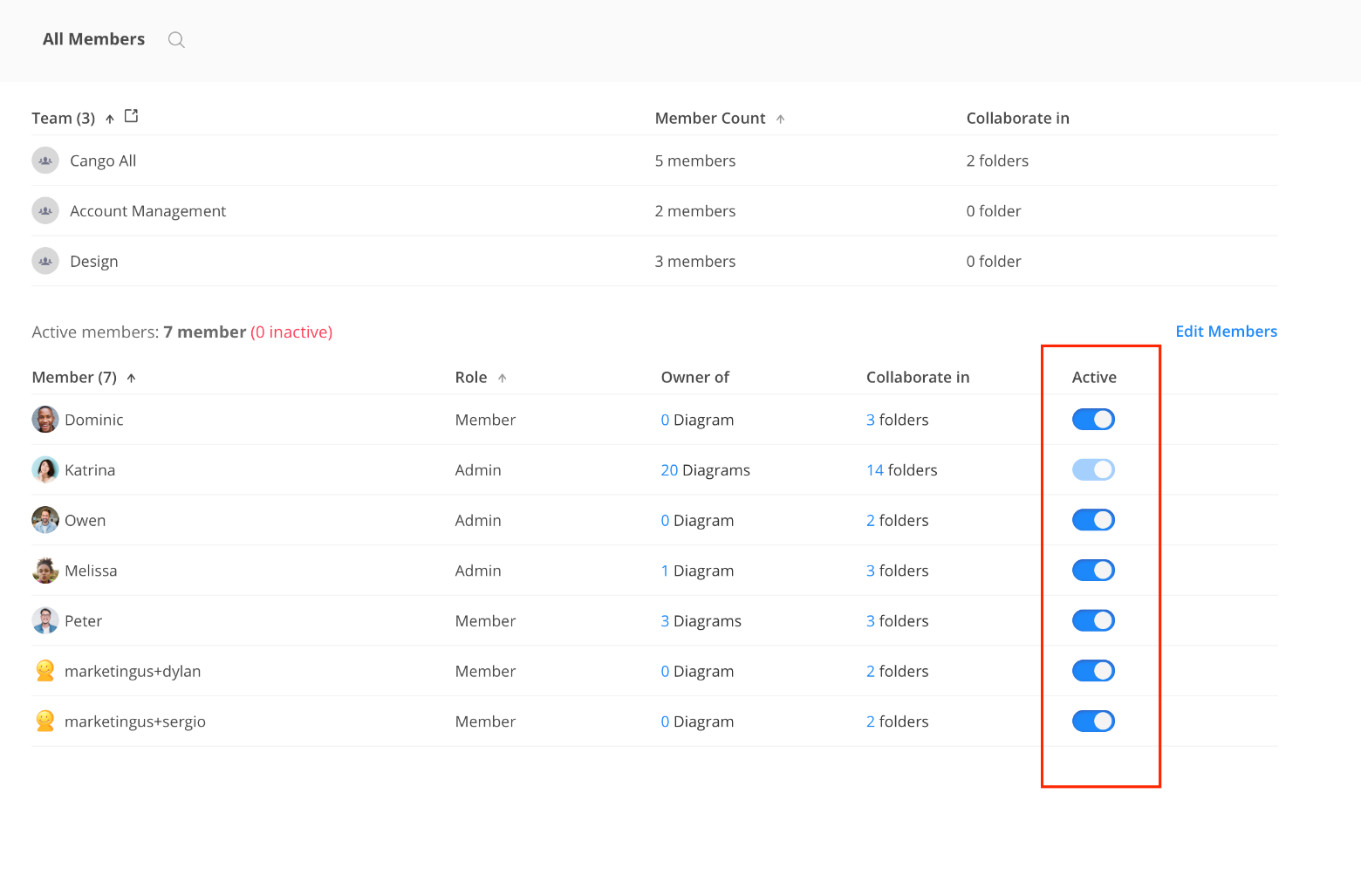 Activation Request
Users will receive an "Inactive Account" notification if the administrator has not activated the user.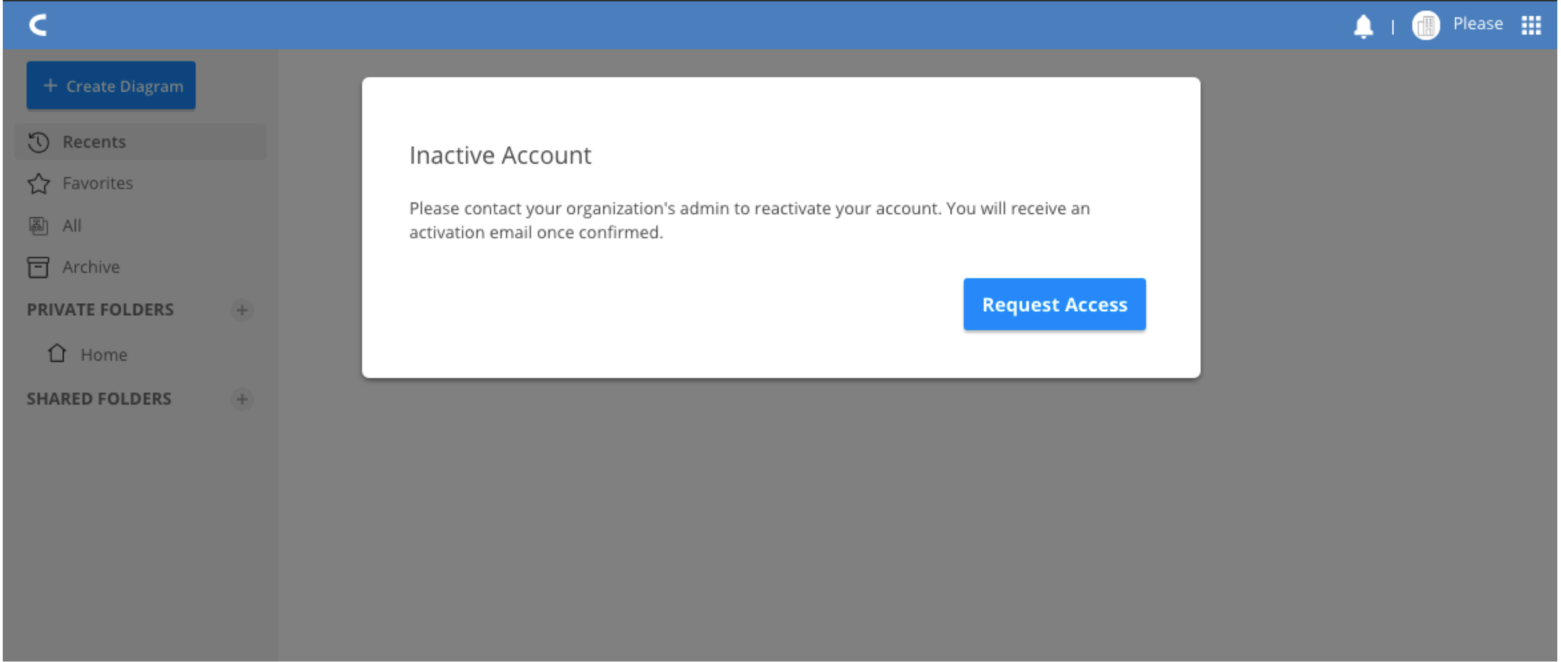 Users can send a request to the administrators to activate membership.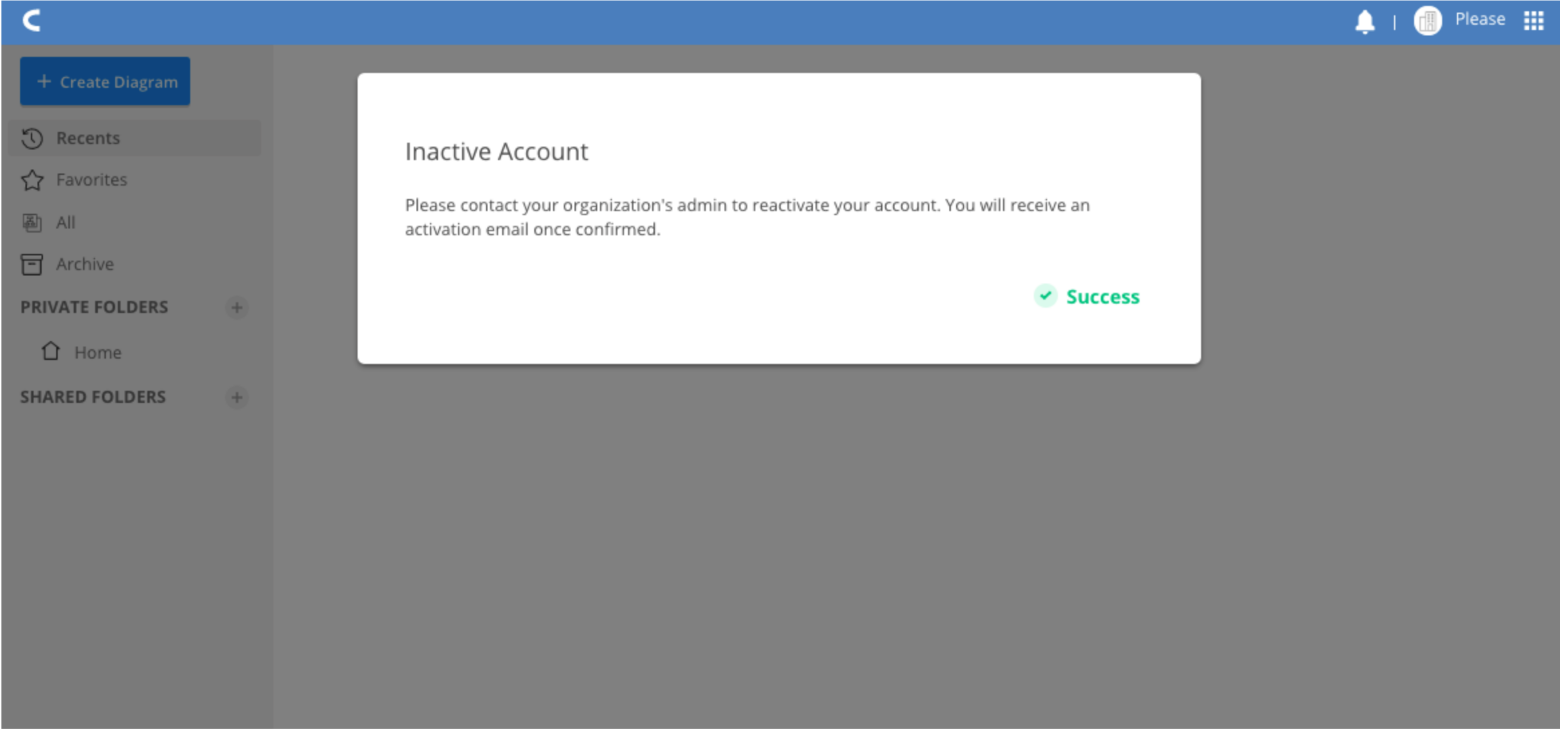 Activation Request Via Email
Administrators can receive activation request via email.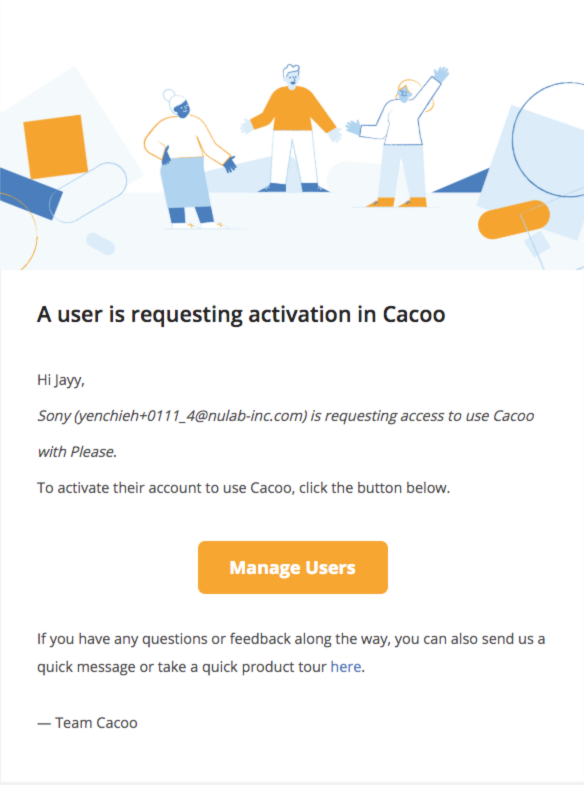 Notification Request
Administrators can receive an activation request notifications that will appear on the top right corner of the global bar.

Exceed Limitation
When you have reached the member limit, a notification will prompt you to upgrade or manage members.

Select Manage Members to deactivate a member for continue service.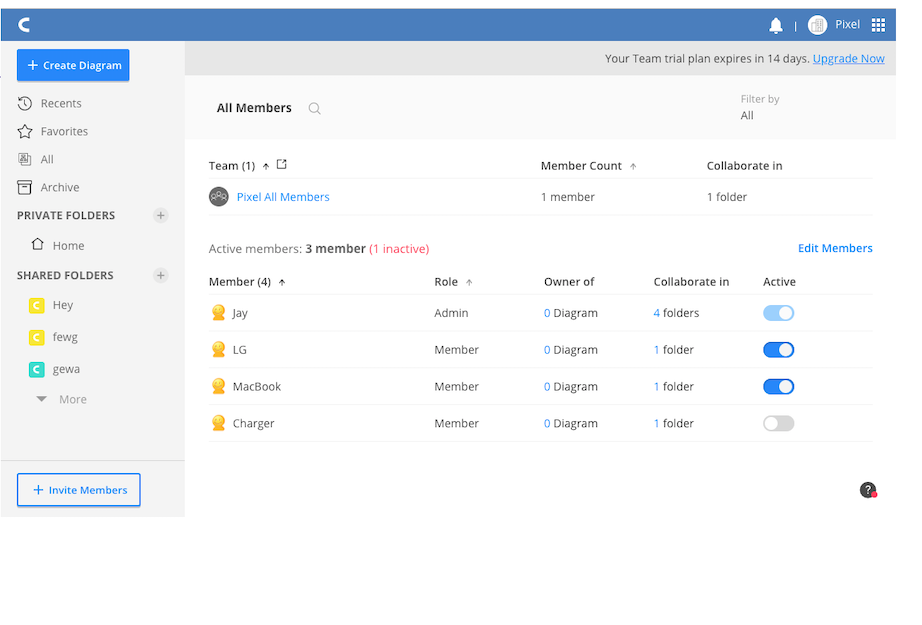 Or upgrade your plan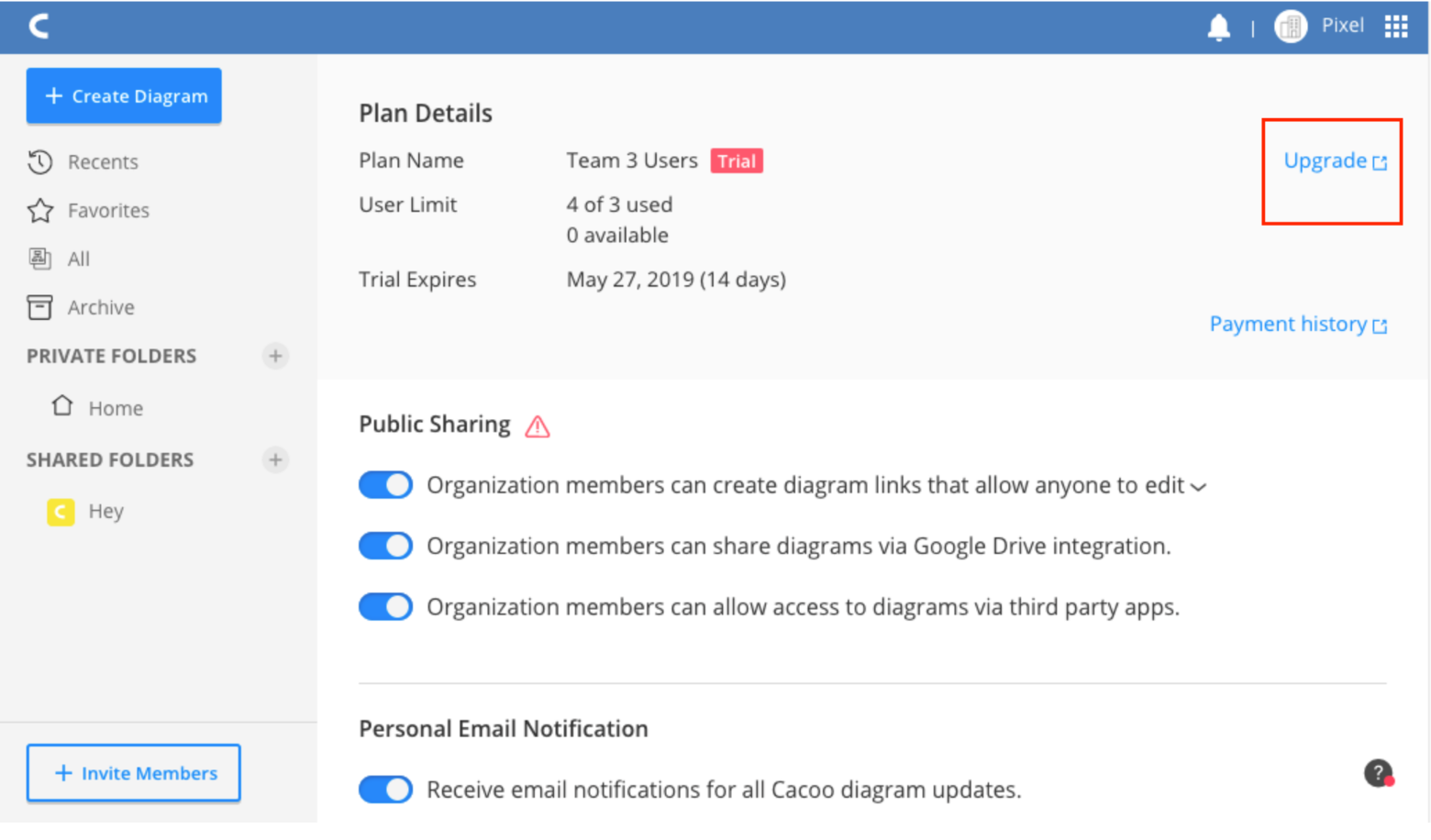 Self Select
Administrators can activate and deactivate other members but can't deactivate themselves as only another administrator can deactivate another administrator.