The three components of the Cacoo workspace are the 1) sidebar, 2) the global bar, and 3) the diagram display.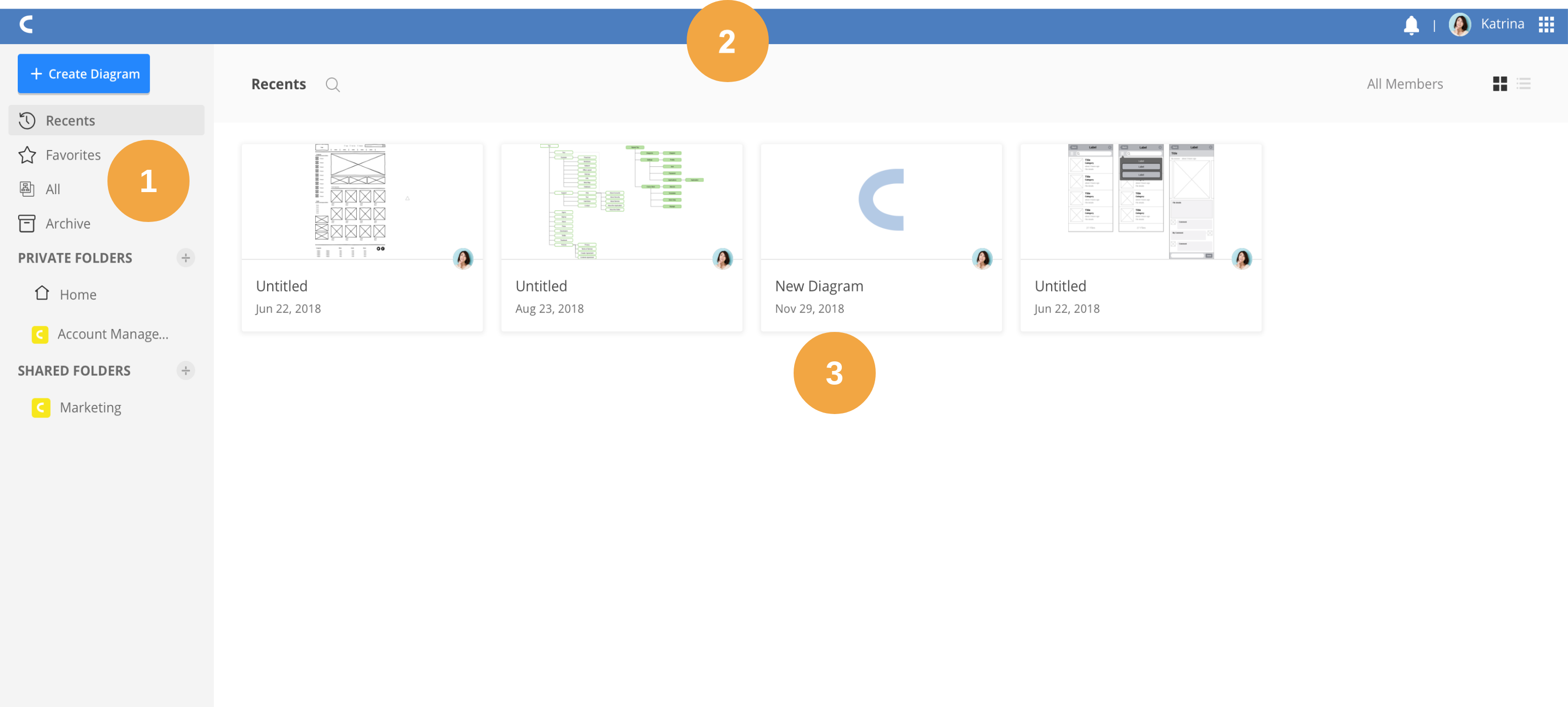 1 - The sidebar
View diagrams that you recently accessed.

Click this section to view your diagrams organized in the order that you last accessed them.
Quickly retrieve your favorite diagrams

Diagrams that you "star" (

) will appear in this section in the order that you starred them. You can remove diagrams from this section by removing their stars.
Keep some diagrams private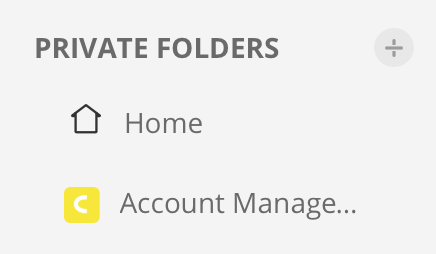 This is the only Folder on your account that is not a shared Folder. Your private Folder cannot be viewed by others, but they can see individual contents of the Folder if you shared it with them. You can move diagrams back to this Folder at any time.
Switch Private folder and Shared folders
You can drag and drop folders to make them private or to share them with others.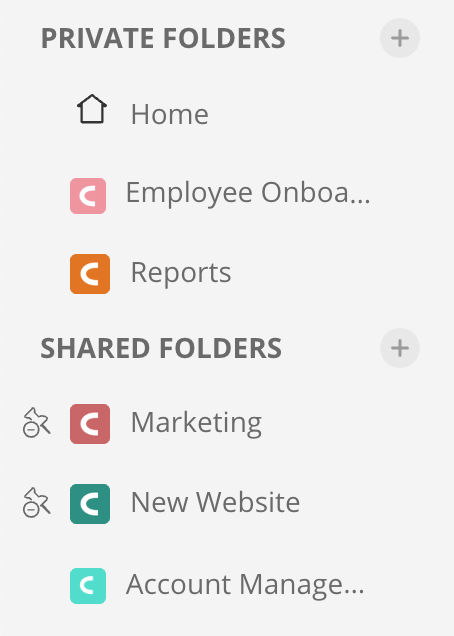 Pinned folders
Click the pin next to your favorite folders to keep them at the top of your folders list.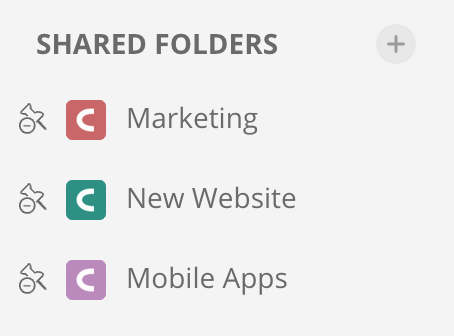 Browse folder and create new ones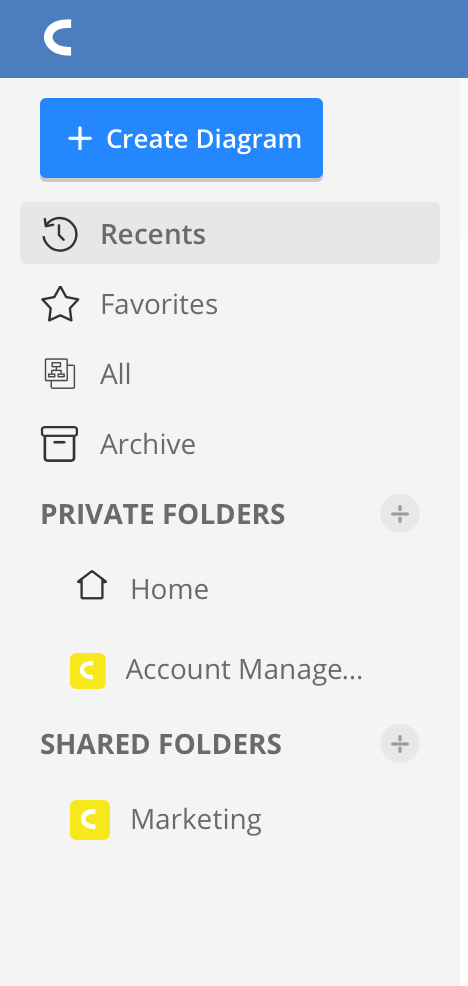 All Folders that you create or are apart of will show up in this section when you hit the dropdown arrow.
To create a new folder, click the "+" icon next to where it says "Folders."
Access archived diagrams

All diagrams that you archive will be moved to this section. Archiving is not the same as deleting a diagram, but from here, you can permanently delete diagrams. Please note: Diagrams cannot be restored after being permanently deleted.
2 - The global bar 
The global bar is displayed at the top of the screen across all apps in the Nulab product family. It allows you to easily navigate between apps, in addition to switching between spaces if you're on a multi-user plan. 
For more information about switching spaces on multi-user plans, please visit this page. 
Settings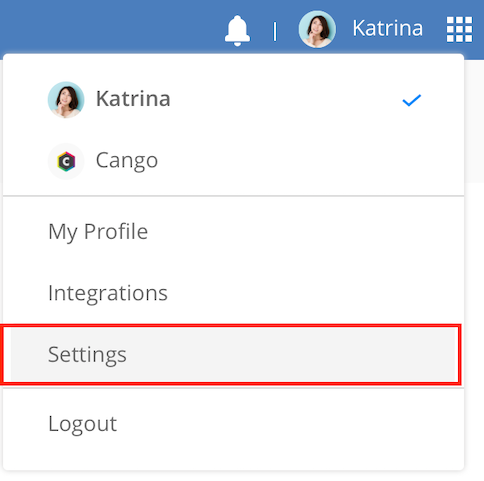 This is where you can manage your notification settings and manage your subscription preferences.
Get more out of Cacoo with software integrations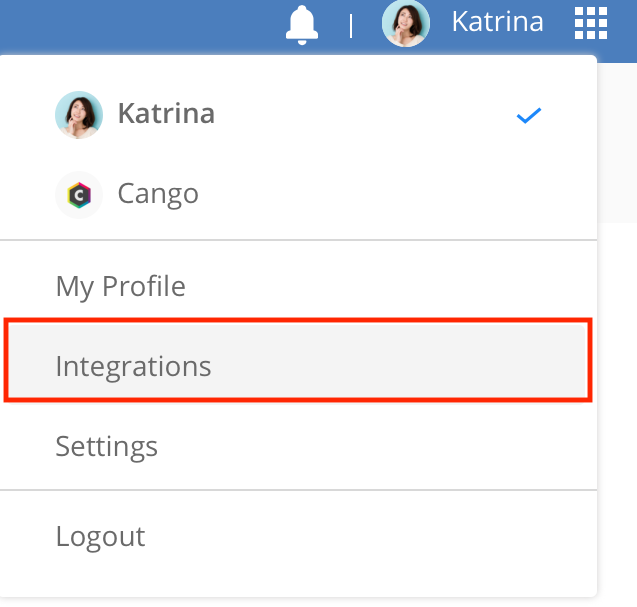 This section shows you all available integrations and guides you to where you can access them. For more information, please visit this page.
3 - The diagram display  
This is where you see all diagrams reflected in the section that you selected. For example, clicking Recently Accessed displays all of you're recently accessed diagrams, and clicking a specific folder will display all diagrams saved to that folder.
Search through your diagrams

Enter keywords to filter your diagram search by title.
Please note: On multi-user plans, filtered results will only be populated from the current space.
Filter by diagram owner
You can filter diagrams by diagram owner.  If you choose "Shared with me", you can filter diagrams shared with you by your fellow collaborators.