On single-user and multi-user plans
Cacoo makes it easy to work with other users with flexible options to share your diagrams, shapes, and templates.
When you share shapes and templates, collaborators can find the shapes under "Search all diagrams."
On single-user plans
Sharing via email
You can send your diagram, shape, or template or sheet by email to multiple people by clicking "Share" and entering their Cacoo username or email addresses in the "Collaborators" section.

Click the "+" icon next to where it says "Collaborators," then type the username or email address of the collaborator you would like to add in the field highlighted in blue.

Then, click "Invite." Their username and email address will move into the "Collaborators" section. If the collaborator already has a Cacoo account, they will have access to the diagram immediately. If they do not have a Cacoo account, the "Privileges" section will show "Pending…" as their status.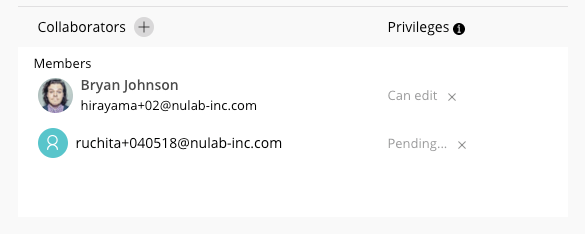 On single-user and multi-user plans
Sharing through folders
To learn more about sharing diagrams, shapes, and templates through folders, click here.
Sharing as a link
To share your diagram, shape or template as a link, click the "Share" button:

Then, navigate to the Diagram link tab and switch on "Anyone with the link can view only."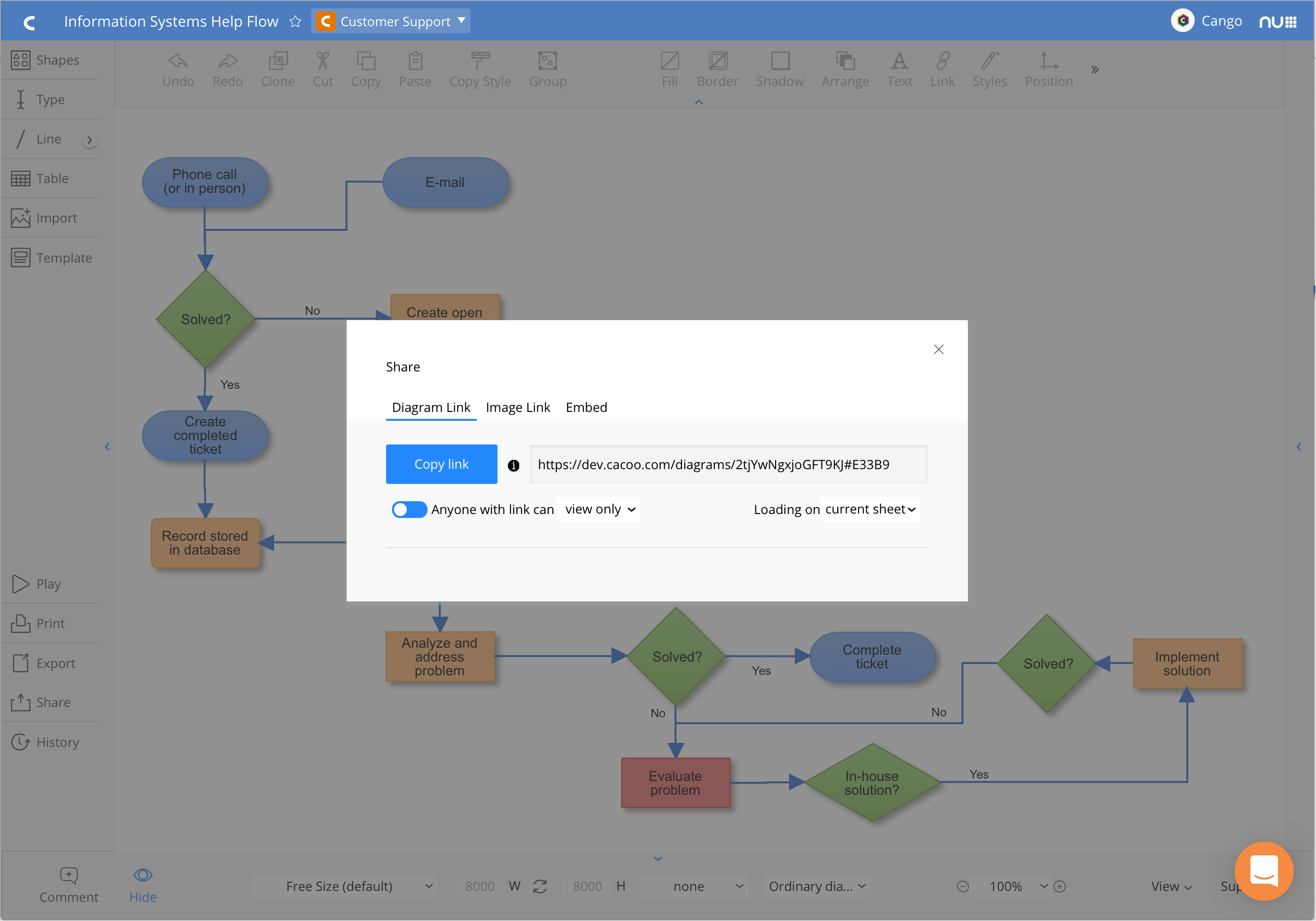 Without turning this feature on, even if you give someone the link, they won't be able to see the diagram.
If you would like to make the diagram editable by anyone with the link, click the drop-down arrow next to "view only" and select "can edit."

Then, click "Copy link."
When you see "Copied.", pop up in the right-hand corner, that means that the image URL has been copied to your clipboard.
Related articles:
Sharing diagrams, shapes, and templates through folders
Embedding your Cacoo diagram in an external webpage
Sharing diagrams, shapes, and templates from your private folder